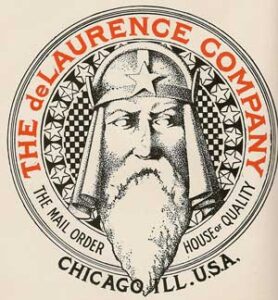 It is a well-known fact that L. W. de Laurence published books written by others, sometimes under his own name without giving credit to the true authors. For example, The Pictorial Key to the Tarot and the Rider-Waite tarot decks were published by de Laurence without giving any credit to either AE Waite or Pamela Coleman Smith. This reputation as a "book pirate" unfortunately overshadows his considerable contributions to occutlism and the related discipline of salesmanship.
De Laurence wrote a lot of his own material in addition to his habit of "borrowing", and what he wrote best was ad copy. He managed to fill over 500 pages in his 1931 catalog, and it stands to this day as a monument to bombast. Long before David Ogilvy wrote his famous book on advertising, L. W. de Laurence had already determined that "the more you tell the more you sell". The ad for his book The Master Key fills 26 pages and the ad for the book Great Magical Art goes on for 22 pages. Sworn testimonials, price reductions, free offers – these ads are masterpieces of salesmanship. De Laurence's techniques are used to this day, particularly in direct mail advertising.
The 1931 Catalog is divided into two parts, the first half being the books for which de Laurence was so (in)famous and the second half being magical rings, jewelry, spirit trumpets and other occult paraphernalia. The catalog's sales of incense products was particularly interesting from an historical perspective.

We begin our review by showing the front cover, logos and portraits of L.W. De Laurence himself.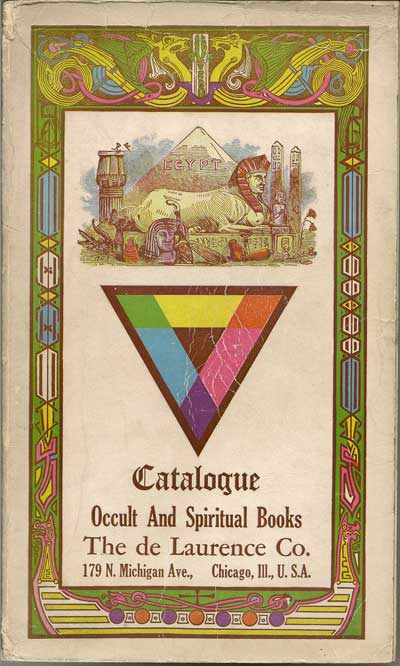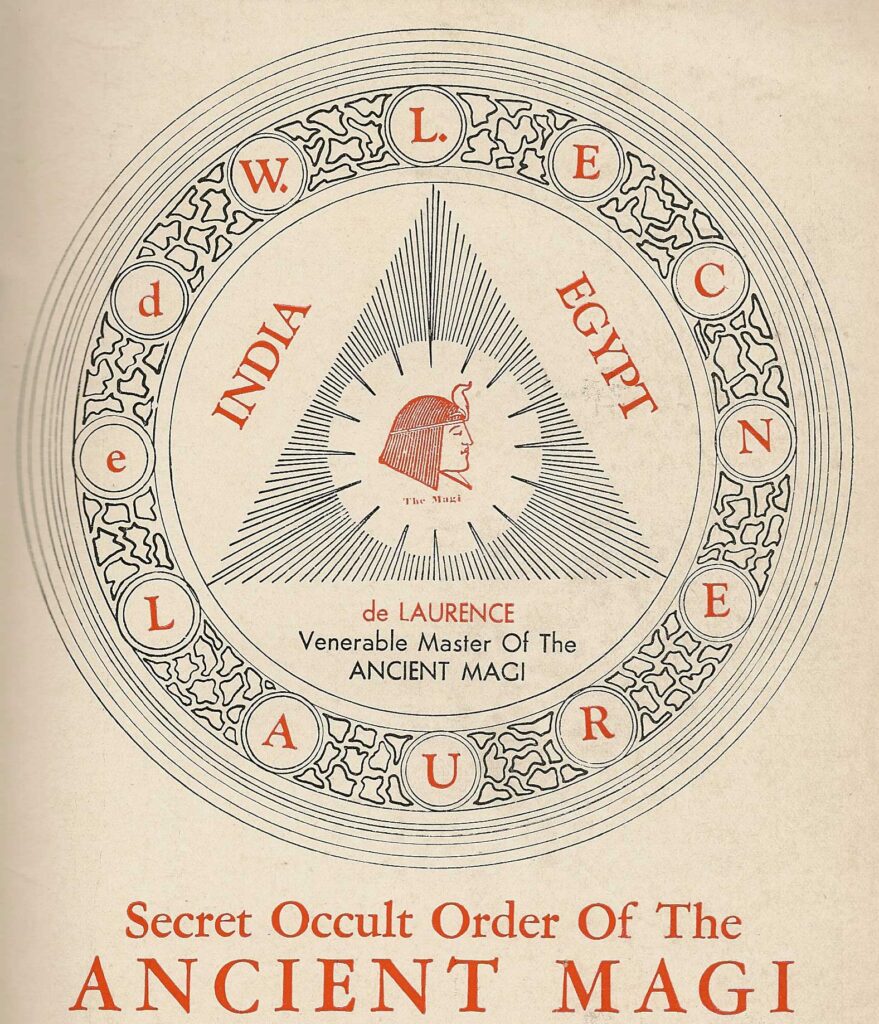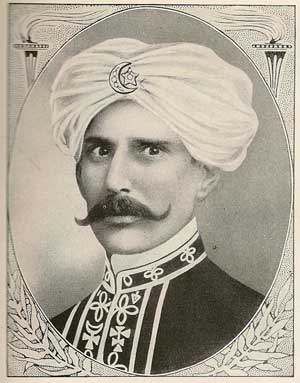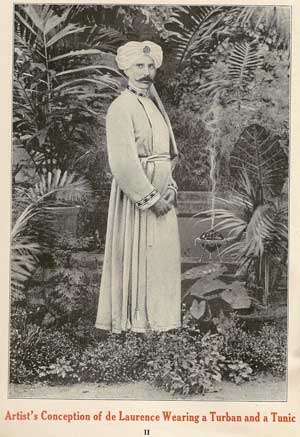 Following are some images from the selection of incense that was offered by de Laurence in 1931


The de Laurence Temple Incense was the flagship brand. It came in two sizes: Large and Extra Large.

de Laurence's Oriental Incense shows a beautiful Art Deco influence on the label. A pair of beautiful women, crowned with Egyptian-styled Uraeus snakes and vultures pray to a Chinese-style Buddha, all held aloft by Graeco-Babylonian lions in this advertisement in a fantastic blending of exotic imagery.

de Laurence's Mystic Rites incense was perfect for Ceremonies and Invocations and featured a Dreamy Oriental Odor. Dr. Faustus is seen on the label, invoking demons in a necromantic rite, while above a pyramid sends off rays of energy.

If you would like to view our other curio catalogs or download the available catalogs, then please follow this link.
---
[Fair use statement: the images and quotes from the de Laurence catalog are a de minimus portion of the entire work and are presented here as part of a transformative educational essay on the use of catalogs to sell incense in the early years of the 20th century. The Church of Good Luck does not profit in any way from the information in this article.]